Looking For Reliable Car Dealers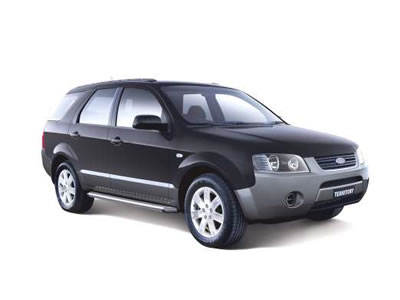 The search for car dealers is going to present you with a number of dealers to choose from. Every single one of these dealers is likely going to promise you the same things. They'll guarantee the best prices anywhere in Adelaide. They will also tell you that their selection is without peer, and that no matter what you're looking for, you can find it through them. Finally, they'll promise to work with your particular lifestyle and needs, and make sure you get the car you're looking for.
Find out more about our geat deals!
All car dealers will offer promises along those lines. Unfortunately, most car dealers in are not going to deliver on those promises. Whether you're looking for a new car, or if you're in the market for a used car that you can rely on the search for a trustworthy car dealer can be an extremely frustrating one. Ask around, and you'll likely hear a horror story or two. Some people will even tell you that it's impossible to buy a car on a set budget.
JAX Wholesale Cars knows how difficult it can be to find reliable car dealers. With this in mind, the next time you're on the hunt for a car, used or otherwise, turn to JAX Wholesale Cars for help. After all, this is your life and finances we're talking about. Why should you settle for anything less than premium service, exceptional prices, and the kind of selection that ensures you'll find what you want?
Finding Car Dealers
JAX Wholesale Cars understands that each unique individual has a unique set of needs, and a unique budget, when it comes to searching for a car. This is just one of the things that we have built our 30-year reputation upon. We have also worked hard in the community to establish a rapport with our customers. Above all else, we have never sacrificed our desire to have a meaningful relationship with our customers for the sake of a little more money. For any car dealer that wishes to have a positive relationship with their community over a long period of time, that just doesn't make sense.
You shouldn't have to settle for a car dealer that's not going to meet all of your needs. Knowing what you wish to buy can go a long way towards making the car-shopping experience easier, but too many people wind up compromising what they want. The end result is that they wind up with a car they don't really want, at a price they can't really afford.
It doesn't matter if you want a new car, a used car, a sports car, a family-friendly car, or anything else. It doesn't matter if you're looking for a Ford, a Peugeot, a Holden, a Honda, or any other brand name. We, Jax Wholesale Cras in Adelaide will work with what you're looking for, we service customers from Fulham Gardens, Edwardstown, Magill and Salisbury, we will keep in mind what your budget is, and we will help you finally get the car you've always wanted.