How To Find Quality Used Cars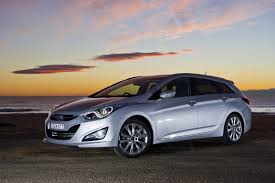 Buying quality used cars to fulfill the daily needs is a great alternative for the major section of the society. People generally are happy with the price they pay for these cars. They forget to give importance to the features and specifications of the automobile. The car works well for a couple of years but after then there are several maintenance issues that crop up every now and then. The car's performance drops gradually with the passage of time and the customer feels unhappy and repents his decision of buying the used car. To avoid such things in the future, it is necessary that you buy a used car keeping in mind its quality factor and several other constraints. The people must assess the qualities of the car properly after repeated analysis. There are some major dealers that deal in the sale of quality used cars.
Being a customer, it is your responsibility that you understand the car both in terms of quality constraints and quantity as well. You should buy the quality used cars only from those dealers who will give a certification for the car. The certification from the dealer's side is a valid proof that states that the quality of the car is good enough for your use. You must also be aware of all the essential features of the used car. If a series of problems and maintenance operations has been carried out on the car previously, then you must not opt to buy that particular car. It is likely to cause more problems in the future and as a result of it you will have to spend a lot of money in its future maintenance.
Another factor that is necessary for testing the quality of a used car is a sample drive. A sample drive of the car will give you a good understanding of the mechanics of the car. You will also be able to analyze the performance measure of the car closely. You can then make the right decision on whether you should buy the used car or not. Therefore whatever car you choose to buy, it must be good in terms of its quality and features. It is likely to pay you dividends in the future.
You can contact dealerships like Jax WholeSale Cars in Adelaide and get a good deal for the used car planned out in the manner you want. If you are staying around Fulham Gardens, Edwardstown, Magill and Salisbury, come to our showroom at Clearview to view our range.