Finding the Best Used Cars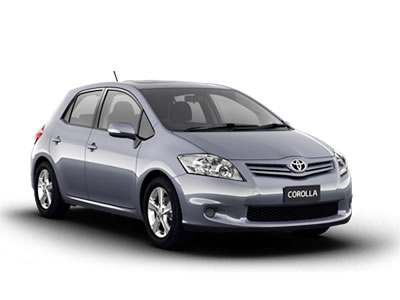 In deciding to buy a used car, you've already made an intelligent decision. You're able to get a car that's almost as solid as a brand new car without paying for any depreciation that hits the new car buyer as soon as they drive off. In some cases, even vehicles that are a year old are about 20% cheaper than brand new vehicles. If you're looking for used cars, then Jax Wholesale Cars is the place to go.
Reasons to considering buying used cars
Our mechanics at Jax Wholesale Cars are certified professionals that take care of all the vehicles in our lot with precision, ensuring that all the cars are well-maintained. We do routine tests to make sure the cars are in the best condition possible, and we keep them clean as well. There are many reasons to buy used cars from Jax Wholesale Cars, including the following:
More potential for better deals

Customers will save money on insurance

Some of the used cars we have are still covered by factory warranty

We have certified used cars that include warranties

Our staff is friendly, and willing to help you find the perfect used car, according to your budget
Choosing the right used car
First of all, you need to choose from the used cars that will fit your budget. You'll be able to look at plenty of cars on our lot through our website to see which ones can fit your monthly budget well. Have a few cars in mind, as cars come and go on a daily basis; however, if one suits you well, give us a call for further details or stop by.
Find out more about our great deals.
In choosing the right used car, knowing its history is important. This is why we can provide you with vehicle history reports to help you make a solid decision. These reports are based on the cars VIN, revealing significant information about a used car, including when it's been serviced, whether or not it's a certified pre-owned vehicle, and so on.
If you decide to come by for a test drive, we invite you to inspect and test drive the car as you wish. We keep all of our cars well maintained, and are confident in the performance of our used cars. Feel free to check for engine noise, test for visibility, acceleration from a stop, suspension, rattles and squeaks, passing acceleration, and so forth. Our mechanics are confident in the quality work that they put in to keeping our vehicles working at their highest levels.
If you're looking for the best used cars, Jax Whole Sale Cars in Adelaide is the place to find quality used vehicles. Our team of professional mechanics and car dealers is here to help you find the perfect match. Find the used car that you've been searching for at an affordable price. For more information, or to schedule a test drive, please feel free to contact us at any time that's convenient for you. Or if you are staying around Fulham Gardens, Edwardstown, Magill and Salisbury, come to our showroom at Clearview to view our range.