Where To Find The Best Car Sales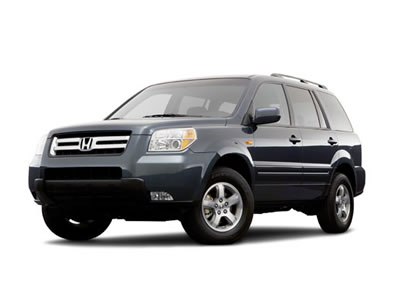 Looking for the best car sales? You're not alone. If you find yourself becoming increasingly frustrated in your search for the best car sales, you're not alone on that front either. Looking for great deals on new and used cars should be a snap, but for some, the opposite winds up being the case.
View more about our cars in stock.
Cars are generally going to be expensive. That's certainly true. The rising cost of petrol also can't be ignored. Too many car dealers are aware of this, and they're perfectly willing to take complete advantage of potential customers. Certainly, not all car dealers are like this, but a few sadly are. That's why JAX Wholesale Cars works so hard to prove to the community that you can find car sales that can actually benefit you in some way. For over 30 years, we have served the community faithfully. That's a long time to build a reputation. When you look for yourself at the car dealers in your area, you're going to find that out of all of them, JAX Wholesale Cars is the very best.
Fantastic Car Sales
What are you looking for? That's obviously the first question you're going to ask yourself, when it comes to the subject of getting a car. You may be a student, in need of something cheap and reliable. You could be a mother of five, looking for a vehicle that can keep up with your hectic schedule. No matter who you are, it's important to know what you're looking for. By the time you go shopping for car sales, you've probably worked that part out.
You're also likely working with a budget of some kind, and this is where JAX Wholesale Cars truly shines. Some dealers promise "once-in-a-lifetime" sales, only to hit you with hidden fees, once they've gotten you down to the matter of negotiating. While you're free to walk away from final negotiations, too many people think they're not going to do any better. They settle for less, and they feel as though they have been cheated.
Don't let that happen to you. Know what you want, know what you can afford, and then visit JAX Wholesale Cars for car sales you can actually benefit from. Our website is constantly updated with our latest and available inventory. As you browse our site, compare prices to the other dealers. You're going to quickly find that not one of them can match us for value. Not only are we peerless for value, but we have also built a formidable reputation in the community for never once sacrificing quality for that value. When you drive away with a car purchased from our lot, you're driving away in something that's going to keep up with you every step of the way.
Whatever your reasons for needing a car may be, those reasons deserve to be taken seriously. JAX Wholesale Cars in Adelaide can get you the car you need. We service customers from Fulham Gardens, Edwardstown, Magill and Salisbury.