The Best Fuel Efficient Cars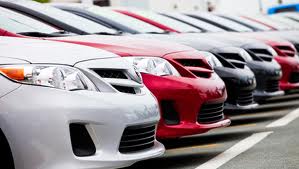 Gas prices these days can quickly empty your wallet, but with Jax Wholesale Cars you can find cars that are both affordable and fuel efficient. Jax Wholesale Cars has an amazing selection of used vehicles that are all in excellent condition. Our selection of vehicles also consists of cars that are rated at 40 miles per gallon or better.
Choose from a variety of cars that you can save money with unbeatable miles per gallon, and ride in style while you do it.
Our selection of fuel-efficient vehicles includes the following vehicles:
2008 Hyundai Accent SLX MC

2005 Honda Jazz VTi Upgrade

1994 Toyota CorollaCSi

2007 Ford Focus CL LS
The price range of these well maintained and fuel-efficient cars go from $999 to $5,999. Most of them take unleaded and have automatic transmissions. They are perfect for those looking for used cars that want to save money, yet still want to enjoy a reliable, and stylish vehicle. Our mechanics at Jax Wholesale Cars take absolutely fantastic care of all our vehicles, ensuring that you'll drive away with a quality used vehicle.
What Makes A Car Fuel Efficient?
There are a number of things that make a car fuel efficient, and one of them is aerodynamics. Fuel-efficient cars are usually smaller, and are shaped so as to deflect the air around the car as you drive. Our Ford Focus CL LS is a good example of a very aerodynamic car.
The size and weight of a vehicle are also significant factors affecting whether or not a car will be fuel efficient. In general, larger vehicles will be less fuel efficient because of their weight. This is why SUVs and trucks are usually less fuel efficient. The ability of a car to achieve proficient speeds and carry its own mass, along with cargo and passengers, is all dependent on the power it's able to generate.
Click Here to view our range of cars.
The axle ratio of the vehicle also affects the fuel efficiency as well. The axle combination with the smaller number will translate into greater fuel economy. Our team of professional mechanics can help you with the specifications of each of our quality used cars, so that you can find out which ones have the best axle ratio. With a smaller degree of axle ratio, the vehicle will run more smoothly at long distances, and the engine wont have to work as hard.
Although not always a direct factor, low emissions are usually linked to fuel efficiency. Many of our fuel efficient cars are generally low on emissions as well. We can provide you with all of the specifications regarding fuel efficiency for any vehicle that you are considering purchasing.
If you're looking for exceptional, and fuel efficient cars, then Jax Wholesale Cars in Adelaide is the place to go. Contact us at any time that's suitable for you. If you are staying around Fulham Gardens, Edwardstown, Magill and Salisbury, come to our showroom at Clearview to view our range.