Tracking Down the Best Used Cars for Sale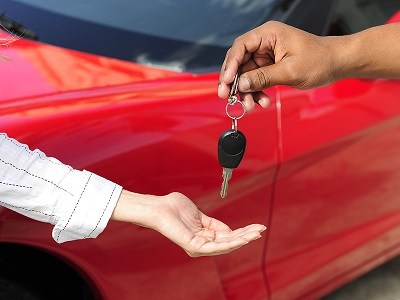 In your search for the best used cars for sale, you may find yourself trying to decide which vehicle suits your style and personality. This can be difficult, but there are ways to help you choose the best used car for you. At Jax Wholesale Cars, we have over 100 vehicles to choose from, so you'll be sure to find something that meets your needs. We have very popular car brands, such as Honda, Ford, Mazda, BMW, Nissan, and more to choose from.
You're going to want to narrow down your options first when trying to find the best used cars for sale. Do you want a four door sedan for your family? Are you looking for a larger vehicle, such as an SUV or a truck? Are you looking for something sporty? Decide on the type of vehicle you want, and then you can proceed in looking over further options. In dealing with our inventory of over 100 vehicles, choosing a vehicle type will narrow your search for cars for sale.
Making Sure The Used Car Is The Best For You
Once you've begun to get an idea as to what type of vehicle you're looking for, you can talk to one of our car experts to help you sift through our inventory or you can simply shop online.
Click here to view our range of used cars.
By following these steps, you can narrow your search even further:
Calculate how much you can pay a month for a used vehicle, and stay within your budget

Know what specifications you want for that particular car you're looking for, such as power steering, MPG ratings, airbags, and more.

Check how much mileage the car has; the average driver will drive about 15,000 miles a year

Take the car for a test drive with one of our salesmen. We invite you to bring your own mechanic to check the working condition of the vehicle
At Jax Wholesale Cars, we can provide you with any of our cars' history reports, so that you can see the repairs, detail, maintenance, and reconditioning that they have been through. Remember, just because you've found a car that looks good on the outside doesn't mean that you should purchase it on impulse. Consult with one of our professionals and make sure to go through the proper steps and make absolutely sure it's the used car that will fit you best.
If you're searching for the best used cars for sale, we're sure that we can give you the best service possible at Jax Wholesale Cars in Adelaide. We care about making sure you drive off the lot with a used car that will meet or exceed your expectations. Of all the used cars, we take care of ours exceptionally well, and are genuinely interested in getting you in vehicle that you'll love. For more information, please contact us at your convenience. Or visit our showroom if you are staying around Fulham Gardens, Edwardstown, Magill or Salisbury.